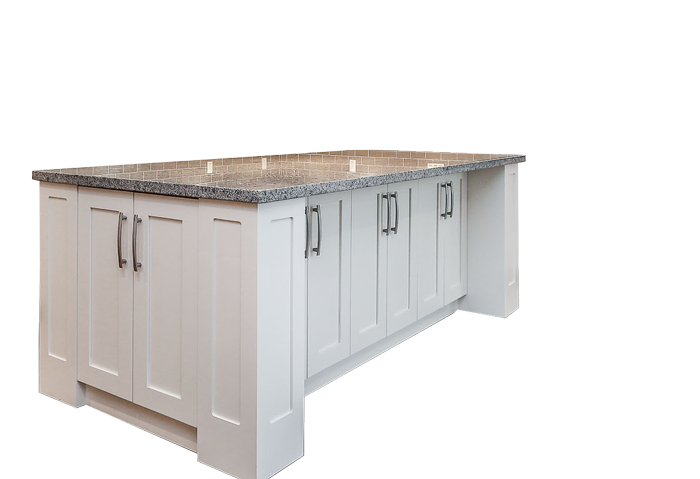 Quartz
Engineered Stone Countertops: Strongest in the Market
Quartz are very popular as there are a wide selection of colours and patterns to choose from. It's a highly recommended product as it's strong and durable, and offers a virtually maintenance-free surface.
If you're looking for a easily maintainable product, Quartz is definitely your top choice as you can save yourself the hassle of scratches or resealing.
Edge Profiles

SQUARE WRAP

WATERFALL

BULLNOSE

DOUBLE BEVEL

WIDE ANGLE BEVEL

FLAT EDGE

OGEE

DOUBLE WAVE

MITRED DROP

ASPEN EDGE
Colour Options
Here are some of the most popular Quartz colours and materials we offer. If you like to learn or view more of our Quartz products, please feel free to contact us today.
FAQs
Are quartz countertops food safe?
Yes, quartz is the only stone countertop certified for use in commercial kitchens. Once you wipe down the countertop with water and mild soap, you're ready to prep food.
Are quartz countertops durable? Do they scratch, chip or crack easily?
Yes. Although Quartz can scratch, chip or crack, but they're twice as durable than any other stone product on the market.
And don't worry, if it does get damaged there are plenty ways to fix or repair it.
Can you use quartz for other surfaces aside from countertops?
Definitely. Quartz can vary in thickness (1cm, 2cm or 3cm) depending on the brand, which allows for many different applications such as:
Kitchen and Vanity Backsplash (including full height backsplash)

Fireplace Surrounds/Hearths/Mantles

Tub Decks

Shower Walls/Benches

Sills and Thresholds
In terms of colouring, how does quartz compare in relation to natural stones such as granite?
can vary slightly. But, because it's created in a meticulously controlled manufacturing process, the colour is more consistent than its natural stone counterparts.
Care
Maintenance
Warranty
Clean the quartz countertops with water and mild soap daily.
Quartz are easily maintainable without much work involved, but proper care can extend its useability for a lot longer time
Place a hot pad under hot pots and pans.
Although Quartz is heat resistant up to 300ºF, but be careful that it can be damaged with quick changes in temperature.
Use a cutting board under knives.
Although Quartz is scratch resistant, it can be damaged by knives and sharp edges, so be sure to use a cutting board at all times.
Clean up spills immediately.
Be sure to clean up all spills in a timely manner as residues can bind to the surface and build up overtime. This will leave potential dull spots on your countertops.
Use mild cleaners and sponges.
A good way to keep the countertops looking nice and new is to use mild cleaners and non-scratch sponges as abrasive cleaners can damage Quartz.
Learn about our warranty.
We pride ourselves in providing superior customer service and products. We have installation warranties for our all products as well as as product manufacturer warranties. And in the rare case of a product defect, we will definitely act as a liaison on your behalf.