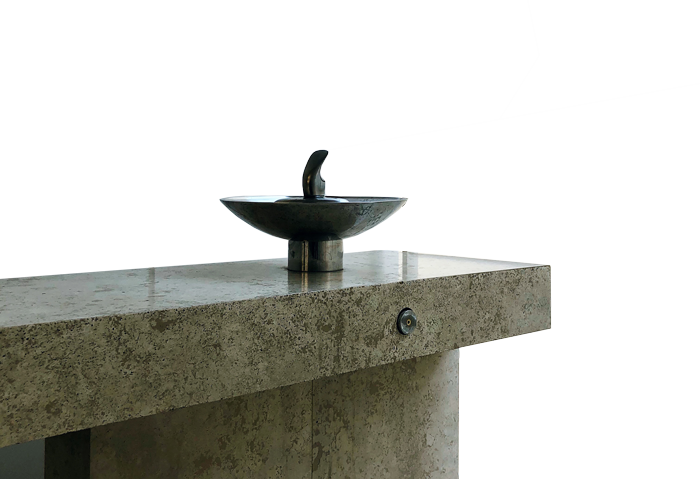 MARBLE
Gorgeous Natural Stone Countertops: Unparalleled durability and unprecedented beauty
Many designers favour Marble as it adds a lot of character, charm and warmth to the room. As Marble each have their unique variation in colours, every piece offers one-of-a-kind surface. Naturally resistant to heat and water, these countertops are made to last.
Edge Profiles

SQUARE WRAP

WATERFALL

BULLNOSE

DOUBLE BEVEL

WIDE ANGLE BEVEL

FLAT EDGE

OGEE

DOUBLE WAVE

MITRED DROP

ASPEN EDGE
Colour Options
Here are some of the most popular Marble colours and materials we offer. If you like to learn or view more of our Marble products, please feel free to contact us today.
FAQs
Does Granite/Marble undergo a manufacturing process?
Yes, after we retrieve the Granite/Marble it will go through a manufacturing process in order to strengthen the material. This includes filling the fissures and pits with resin.
Should I be worried if my stone countertop has fissures or pits?
Not to worry, fissures and pits are merely a natural feature of the stone. They are typically filled with resin during the manufacturing process, but if you see fissures or pits, it merely adds some natural charm and character to the countertop.
Do granite/marble countertops scratch, chip or crack?
Although Granite/Marble is durable but it's still susceptible to scratch, chip or crack without proper care. However, it's all repariable.
When do I need to re-apply the sealant?
There's a simple test to see the sealant's effectiveness: drop a bead of water on your countertop. After a few minutes, wipe it away; if the spot is now darker, that means the surface is absorbing the water and your sealant should be re-applied.
Can you use Granite/Marble for other surfaces aside from countertops?
Definitely, as it's available in varying thickness, you can use Granite/Marble for other applications including showers, fireplaces and much more.
Can I see my stone slab before it's fabricated?
Definitely! We highly recommend you view your stone slab before fabrication. Since the stone is sourced from the earth, each piece comes with natural variations, including fissures and pits.
Care
Maintenance
Warranty
Clean the countertops with water and mild soap daily.
Depending on each Marble's wear and tear, periodically it may need a re-application of sealant to protect it.
Place a hot pad or trivet under hot pot and pans.
Although Marble are heat resistant, but it can be damaged, especially with quick changes in temperature.
Use a cutting board under knives.
Although Marble are scratch resistant, but cutting on stone can dull or damage your knives, so for safety reasons it's still recommended to use a cutting board at all times.
Clean up spills immediately.
Be sure to clean up spills shortly as coffee, tea and juices can stain the Marble.
Use mild cleaners and sponges.
A good way to keep the countertops looking nice and new is to use mild cleaners and non-scratch sponges as abrasive cleaners can damage the Marble countertops.
Learn about our warranty.
We pride ourselves in providing superior customer service and products. We have installation warranties for our all products as well as as product manufacturer warranties. And in the rare case of a product defect, we will definitely act as a liaison on your behalf.
Suppliers
Hari Stones
West Coast Granite
Margarnite
Royal Stone